Product decription
Influencer credit goes to Karishma Sakhrani
The Queen of Italian cheese.
The outside is a thin shell made of milk.
Inside is a soft mixture of curd and cream
When you crack it open it melts on the plate.
This needs to be savoured, ideally on its own, with fresh ingredients like tomato, basil, olive oil and crusty bread.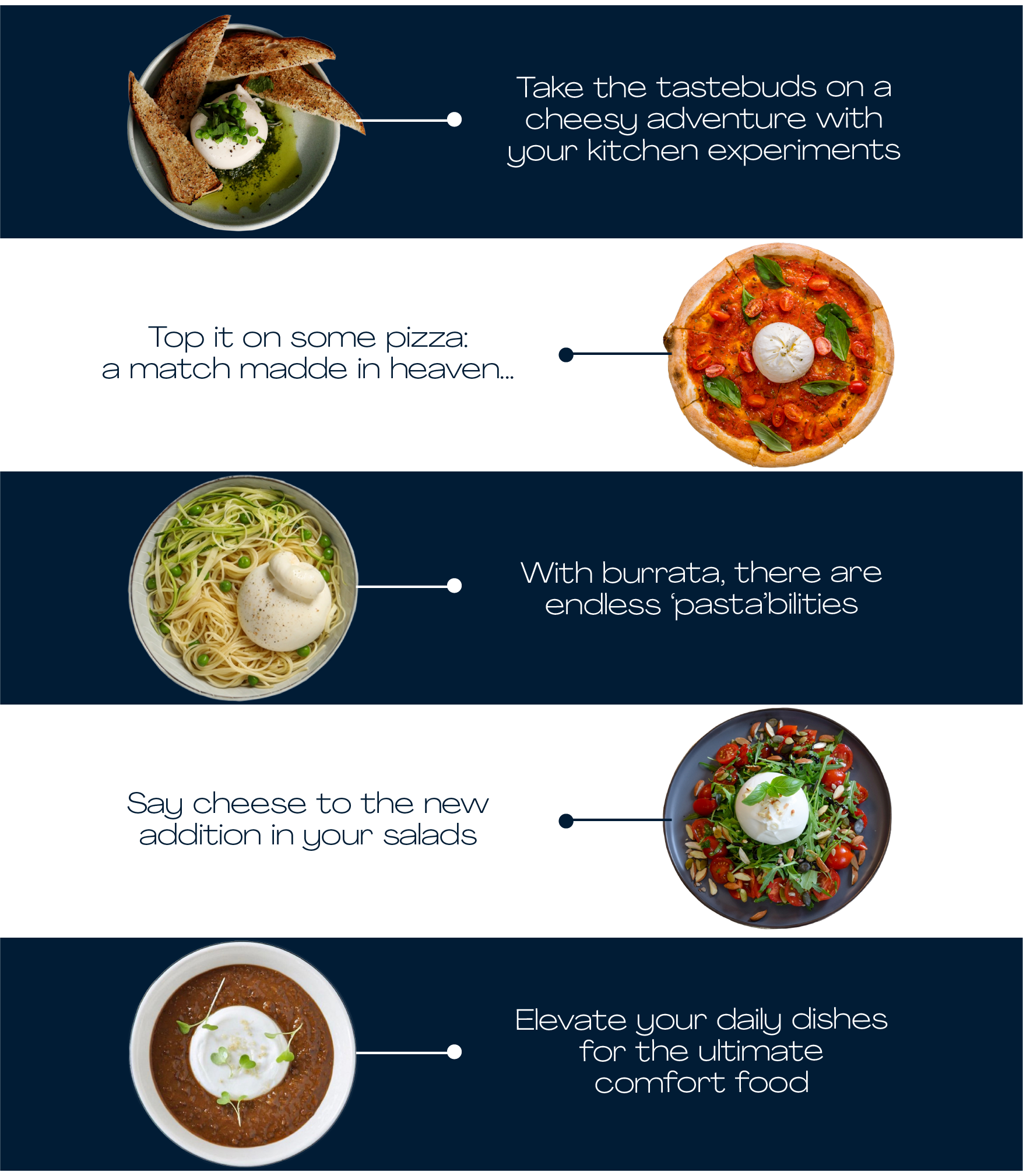 ---
Featured In
About Founders
Mr. Prateek Mittal
(Director/co-founder)
Mr. Rajas Dhote
(Director/ co-founder)
Vision
Our vision for the future is for every consumer to make the conscious choice of choosing what's better for them. And we look forward to set our change in motion with the values of authenticity, freshness and premium goodness so as to inspire the future generation to choose right, by choosing the best – Crèmeitalia.
---
FAQ's
Your cheese needs to be refrigerated in normal chiller and can be kept in any of the shelves..
---
We recommend using a plastic or glass container exclusively to store your wrapped cheeses, for your fresh cheese same can be stored in brine water present in container.
---
Every pack has it's shelf life mentioned on it.
---
---